We have compiled a list of resources and links to books to help you understand why the MOTL is so important today:
Resources
United States Holocaust Memorial Museum Encyclopedia
An online encyclopedia that allows you to enter terms and learn more about specific topics through articles, images, maps and more.
Yad Vashem
A comprehensive guide to worldwide Holocaust resources, including links to online resources, databases and e-learning tools.
Video of 1939 Poland Jews
A compelling 4-minute video of Polish Jewish Life in 1939, just a few short months prior to the Nazi invasion. As the narrator mentions, it depicts a "very vivid [Polish Jewish] life that was destroyed."
Watch "EAGLES OVER AUSCHWITZ" on YouTube
Watch IDF pilots chosen from among those related to WWII holocaust survivors to Fly their F-15s from Israel to Auschwitz Poland to commemorate the loss of the 6 Million. It's a Never Again statement that had Israel been in existence during the WWII they would have been the voice, the refuge and the  shield of the Jewish people and might have prevented holocaust.
Jewish Warsaw
An interactive guide to life in Warsaw before, during and after the Holocaust.
The Ghettos
Yad Vashem produced this compelling history of the Lodz Ghetto.  This is where Irv Kempners paternal grandparents were taken to in 1941, from their hometown of Kalisz. A few months later they were taken to Chelmno concentration camp to be gassed and cremated.
On Holocaust Remembrance Day, Paying Tribute To Victims and Survivors (WBUR)
Marking the 75th anniversary of the liberation of Auschwitz. And why three generations later, we must still never forget.
CBS Sunday Morning video tribute to the survivors of Auschwitz who returned to Birkenau for the 75th anniversary of their liberation.
January 2020, about 200 survivors of the Auschwitz concentration camp returned to the site where 1.1 million people were murdered – Jews, Poles, Soviet prisoners of war, gypsies, and others.

Books
Always Good With a Needle (available through Amazon)
In her teens and twenties, Ms. Freidenreich Kempner of Radom, Poland struggled to survive and safeguard her family under the torments of Nazi rule. Ultimately, after narrowly escaping death in a series of labor and death camps including the infamous Auschwitz, only she and her younger sister were destined to survive, blessed with the opportunity to begin life again in a new land.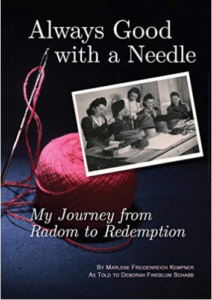 The Last Jews of Kalisz: David Kempner's Story of Tragedy and Triumph (available through Amazon)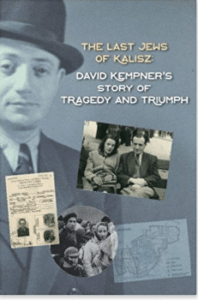 In 1939, 34% of Kalisz, Poland's population was Jewish. Six years later, 90 percent of these 27,000 men, women and children were no longer alive, murdered by the Nazis and their Polish henchmen. David Kempner was the only one of his Kalisz family to survive those terrible years, to build a new life in America and serve as an eyewitness to history.
The following is a list of additional books to read:
The following are additional movies and television programs that could serve as good reference materials:
Genocide
Unlikely Heroes
The Long Way Home
Schindler's List
Defiance
The Pianist
Denial
Zookeepers Wife
Boy in Striped Pajamas
Band of Brothers (the last few episodes)