You can make a donation to New England March of the Living.
Credit cards are accepted for scholarship donations to the CJP Kempner Family Foundation.
Donations are tax deductible to the extent of the law.
To make a donation, please go to Combined Jewish Philanthropy's secure online giving page.
Step 1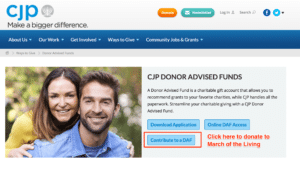 Step 2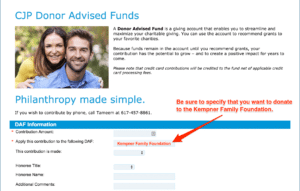 Disclaimer: screenshots are for illustrative purposes only. This is not a CJP website.