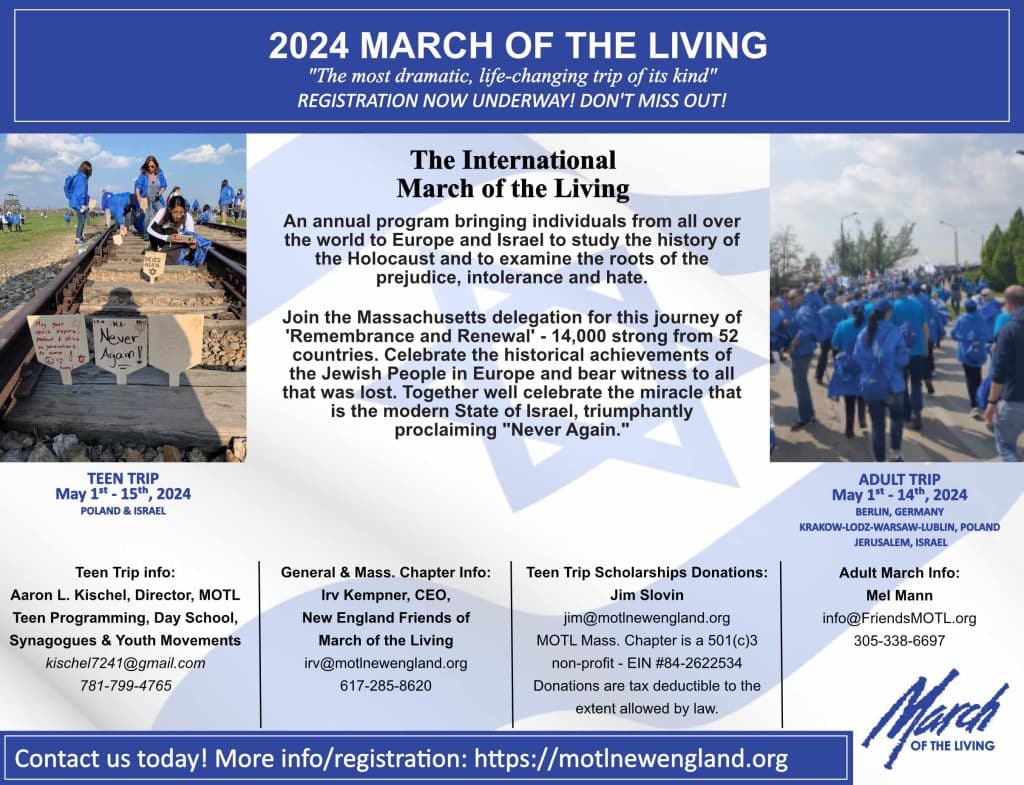 You can now sign up for the most exciting program of its kind – the 2024 March of the Living. The Teen Trip will be held from May 1st through May 15th, 2024 and will visit Poland and Israel.
The adult trip starts on May 1st through May 14th, 2024.
See the attached flyer for more information and how to enroll.