The International March of the Living expresses its deep concern over the recent CNN special, State of Hate, which reported a dramatic and shocking increase in the rise of Anti-Semitism in the US in the last few years.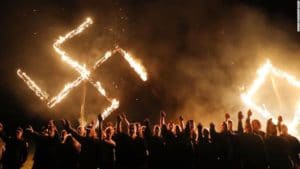 According to the numbers provided by the ADL to CNN, in a disturbing trend, 2017 saw almost 2,000 Anti-Semitic incidents, an increase of 57%, and the largest on record. Furthermore, while Jews are just 2% of the US population, Jews are recipients of 60% of its hate crimes.
These grave numbers are a reminder of the ever-present threat of Anti-Semitism, the world's oldest hatred, and the reality that no generation is immune to the resurgence of this dangerous phenomenon.
Click here to read MOTL's response.